Industry Partners

Fusemachines is providing a seed grant for the period of two years to NAAMII, starting mid-February 2019. In return to the part of the grant, NAAMII's scientist Bishesh Khanal is working part-time with Fusemachines, conducting research, training and mentoring engineers. Thank you Fusemachines for providing us with the grant at a very early stage of NAAMII that has been very valuable and will help us grow as a research institute.

Major sponsor of 2018 Nepal Winter school in AI, the first major event of NAAMII
Leapfrog is providing a grant for a year, starting June 2019. In return, NAAMII scientists will mentor the Leapfrog AI team in strengthening their capacity and expertise in AI. Thank you Leapfrog for providing us with a grant that will be valuable to help us grow as a research institute.
Academic/Scientific Partners
HAMS Hospital, Mandikhatar Road, Dhumbarahi, Kathmandu, Nepal
Kathmandu Institute of Applied Sciences (KIAS), Kathmandu, Nepal
United Nations Development Programme (UNDP), Nepal
Global Academy of Tourism & Hospitality Education, Kathmandu Nepal
St. Xavier's College, Maitighar, Kathmandu

Vedic Smile Academy
Nepal Academy of Science and Technology (NAST)
ChildSafeNet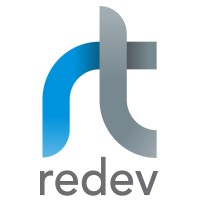 Redev Technology
Prime College
UNESCO Nepal
Imperial College London, UK
King's College, London, UK
King's College, Kathmandu, Nepal
WorldLink Communications
Institute of Engineering, Western Regional Campus (WRC), Pokhara, Nepal

TRANSCAD Ltd.
GIZ Nepal
Lacuna Fund
Presidential Business School
Kathmandu Institute of Child Health

Islington College