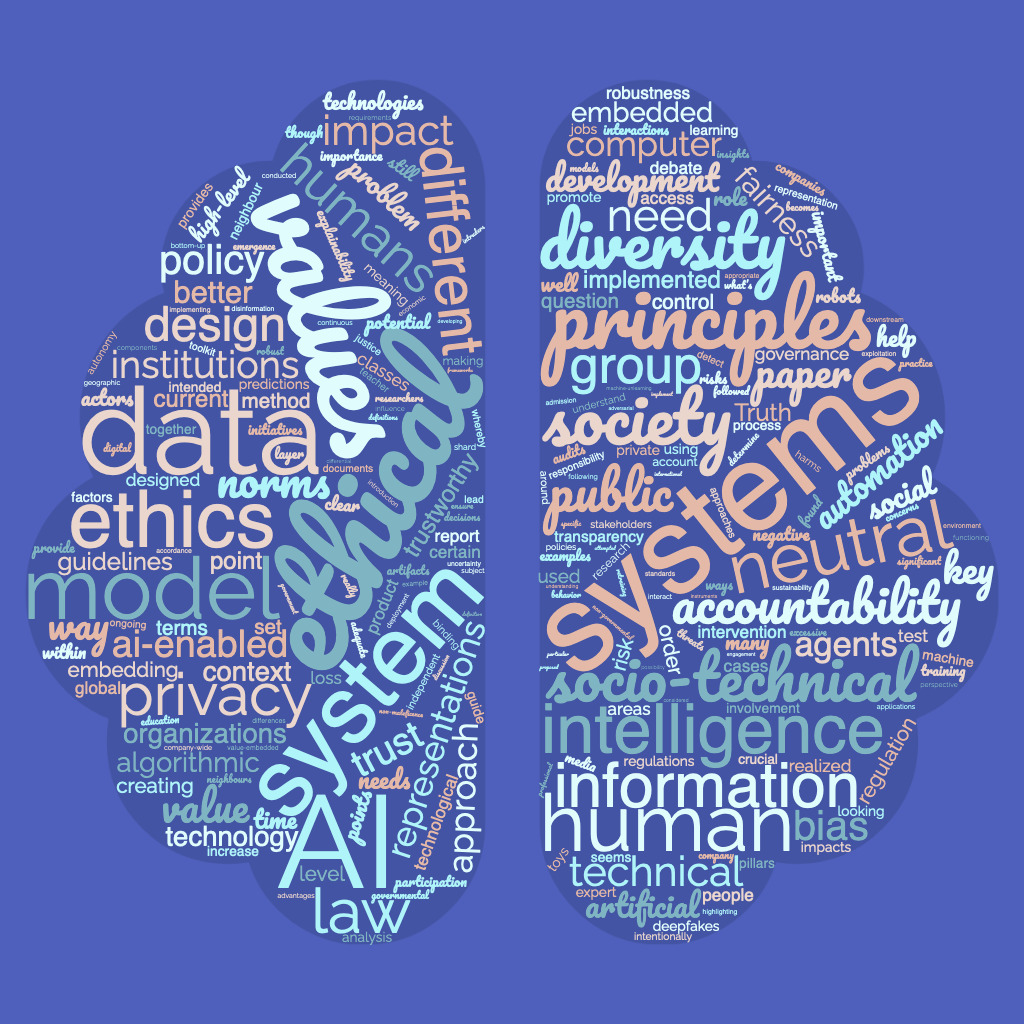 AI Ethics Survey in Nepal
Team: Shreyasha Paudel, Aatiz Ghimire, Bishesh Khanal 
Project Goals 
The main goal of this project is to do a landscape mapping of understanding and approaches to AI Ethics in Nepal among three key stakeholders: Technology Students, Technology Professionals, and Policymakers. 
There is an immense potential of AI in helping positively transform the economic situation of countries like Nepal. However, there is also a big risk that the AI-driven development dramatically broadens the gap of the existing digital divide. In this context, there is a need for national conversation and shared vocabulary among different stakeholders to understand each other's concerns and challenges. A shared vocabulary is necessary between users, policy-makers, activists, and developers of AI to further the growth of the industry in an ethical and responsible manner. This project will fill the gap by doing a survey and publicizing challenges and gaps in understanding of issues related to AI ethics. 
The survey design will be informed by state of the research and similar reports published in the global context and link it to gaps and challenges that may exist due to local context within Nepal. The main outcome of this project will be an informational resource that will contribute to an increased understanding and shared vocabulary among multiple stakeholders regarding ethical concerns with AI. We also believe that the insights from this project will be helpful for other developing countries with a rapidly growing AI ecosystem and provide opportunities and shared vocabulary to address ethical concerns among different stakeholders. 
For more details and to participate, please reach out to ai-ethics@naamii.org.np 
Project Phases: 
Survey 

For policymakers and activists  

Focus Group Discussion 
Workshop 
Project Outcomes: 
Immediate outcomes: 
A report on the state of AI ethics in Nepal highlighting perspectives from different stakeholders. This report will be an important resource for anyone interested in advocating for responsible and ethical AI in Nepal. 
Online infographics and discussions on responsible use of AI. 
A workshop where we hope to identify and widely circulate both shared concerns and conflicting incentives between different stakeholders. This will start a conversation between different groups of stakeholders. 
Mid and Long term outcomes:- 
Help build a unified framework for responsible AI in Nepal. 
AI ethics curricula and guidelines to be used by NAAMII in its research and outreach  
Collaboration on AI ethics-related projects in other developing countries with a rapidly growing AI ecosystem. 
Project Deliverables:
Acknowledgment: This project is generously funded by the educational grant from UNESCO Asia and Pacific Regional Bureau 
Research Themes: AI & Society
Project Category: AI Ethics, Trustworthy AI