Public Lecture Series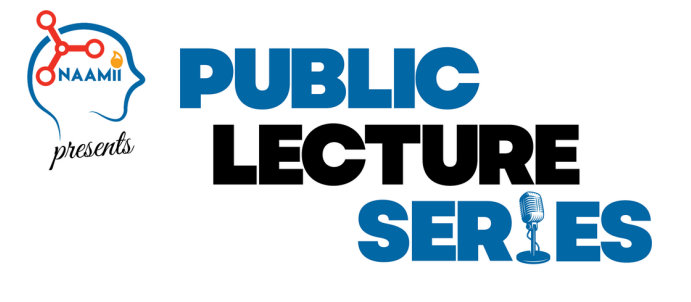 NAAMII Public Lecture Series, an interactive talk targeted and open to the general public, where a scientist gives a talk on a selected topic.
Our Public Lecture Series is set to resume soon after pause due to COVID-19. We are now inviting experts, both based in Nepal and abroad, to participate as keynote speakers. If you are traveling to Nepal in the near future and are interested in sharing your knowledge and
insights with our community, we would love to have you join us. Please get in touch with us via publiclectures@naamii.org.np to express your interest and discuss further details. Stay tuned for more information on the dates and themes of our
upcoming events!
read more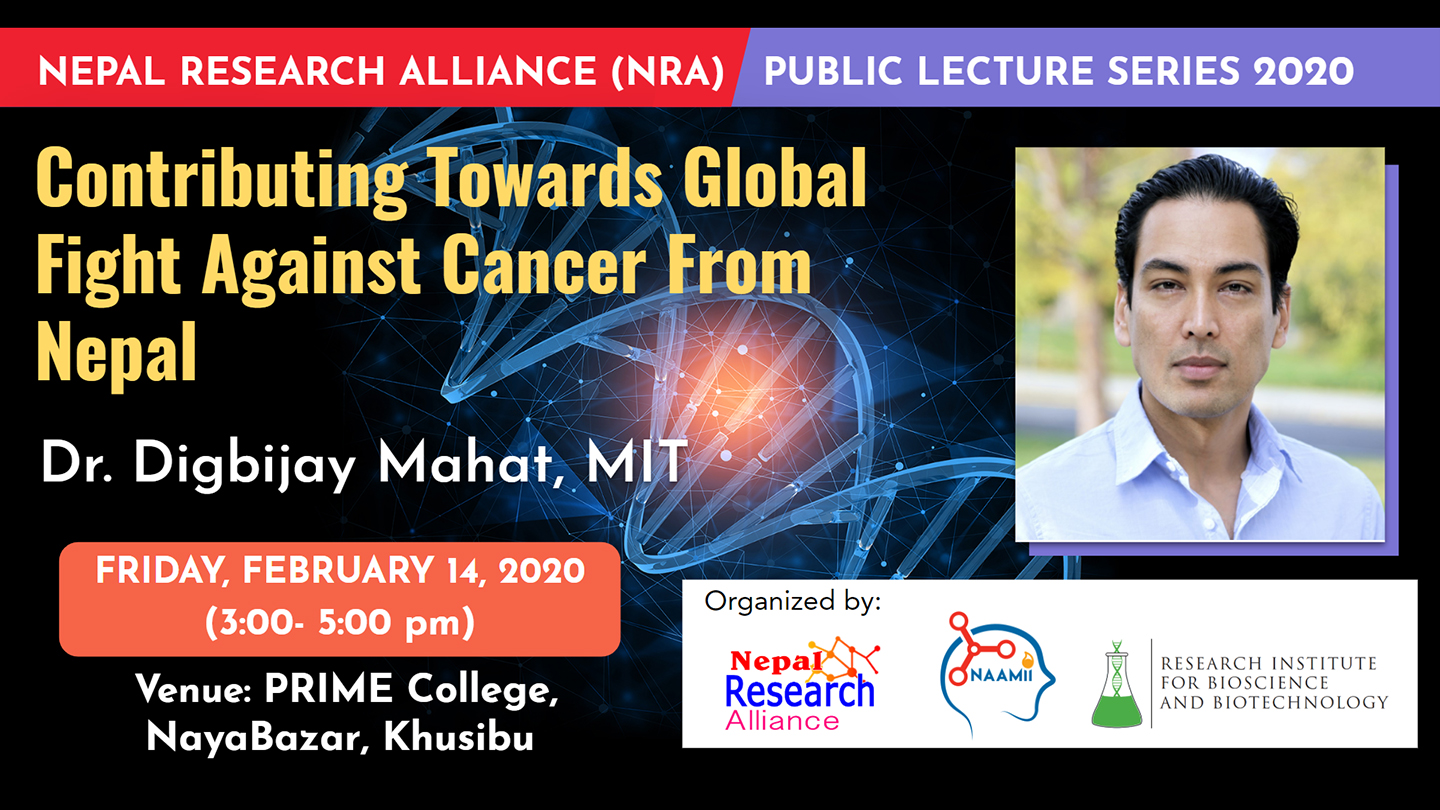 Prime College
14 Feb 2020
Nepal Research Alliance (NRA), in collaboration with NAAMII and RIBB, invites you to the first episode of NRA Public Lecture Series 2020: 'Contributing Towards Global Fight Against Cancer From Nepal' […]
read more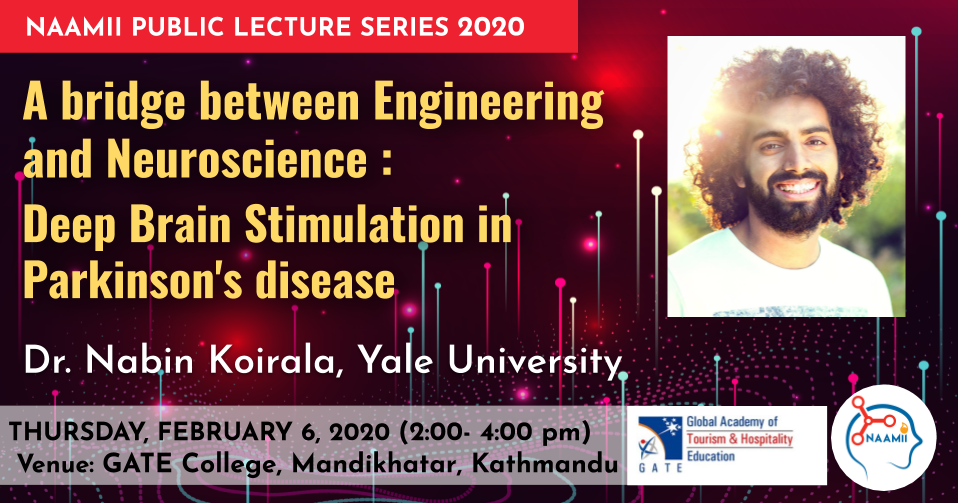 GATE College, Mandikhatar, Kathmandu (https://gate.edu.np)
6 Feb 2020
NAAMII invites you to the first episode of NAAMII Public Lecture Series 2020: 'A bridge between engineering and neuroscience : Deep Brain Stimulation in Parkinson's disease' Speaker: Dr. Nabin Koirala, […]
read more
GATE College, Mandikhatar, Kathmandu (https://gate.edu.np)
8 Nov 2019
NAAMII invites you to the second episode of NAAMII Lecture Series 2019: "Building Industry Scale Machine Learning Applications: An Experience from Silicon Valley" Dr. Paras Tiwari, Senior Machine Learning Engineer, […]
read more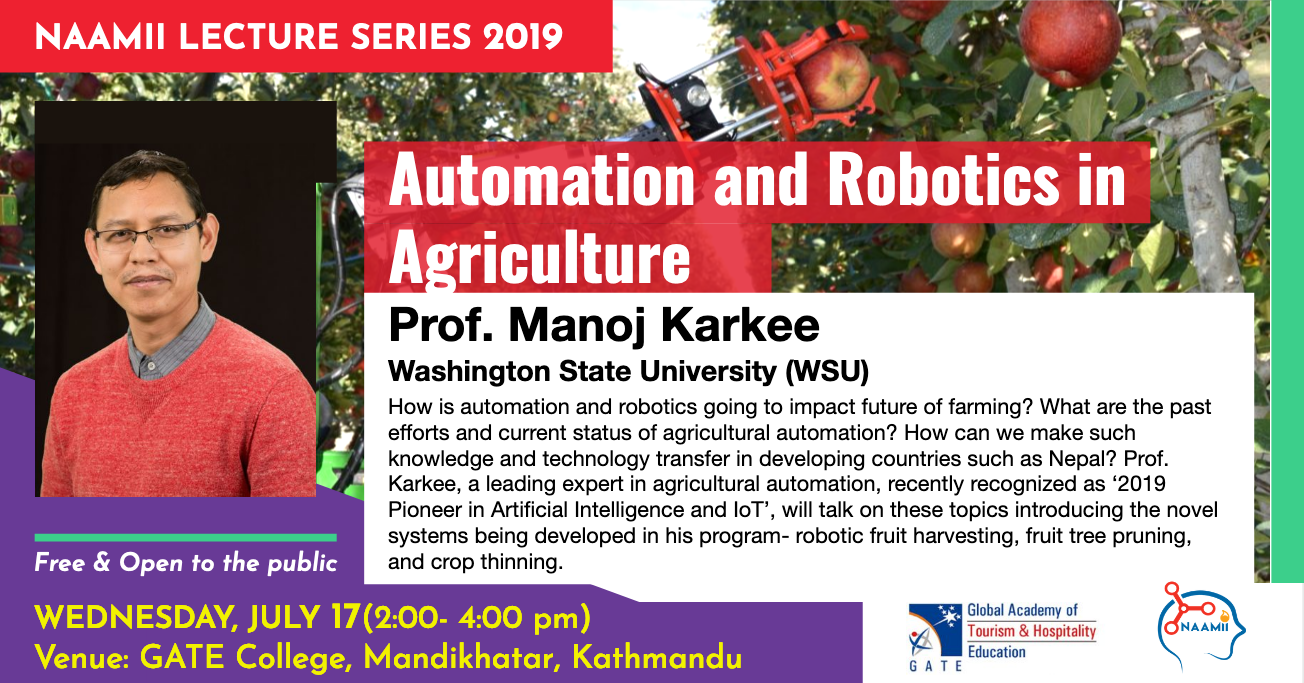 GATE College, Mandikhatar, Kathmandu (https://gate.edu.np)
July 20, 2019
NAAMII organized the first episode of NAAMII Lecture Series 2019: 'Automation and Robotics in Agriculture' by Prof. Manoj Karkee. Prof. Manoj Karkee is an Associate Professor in the Biological Systems […]
read more